PLEASE NOTE: Ticket sale processing will close at 7pm EST March 5th, and reopen at 11am EST Monday, March 8th!
Join us for the first-ever ONLINE International Yoga Festival 2021, bringing the depth, connection, and bliss of the IYF directly to your homes around the world!
The International Yoga Festival is dedicated to providing a harassment-free conference experience for everyone regardless of gender, gender identity and expression, sexual orientation, disability, physical appearance, body size, race, age, or religion or lack thereof.
To read IYF's Code of Conduct and/or report an incident of harassment or violation of the Code of Conduct, please click here.
International Yoga Festival
Hosted at Parmarth Niketan
Download the IYF App

#IYFPARMARTH
Want to take your practice further?
Learn more about yoga courses taught at Parmarth Niketan both before and after the International Yoga Festival.
2 days ago
Excited and delighted to share the hot-off-the-press schedule for the First-Ever #Online @IntlYogaFest! Go to https://t.co/eYzmMuFfwj to plan your week - and be sure to #registernow if you haven't already! See you online!

#internationalyogafestival #iyf2021 #yoga #connection https://t.co/50SEXRvhD6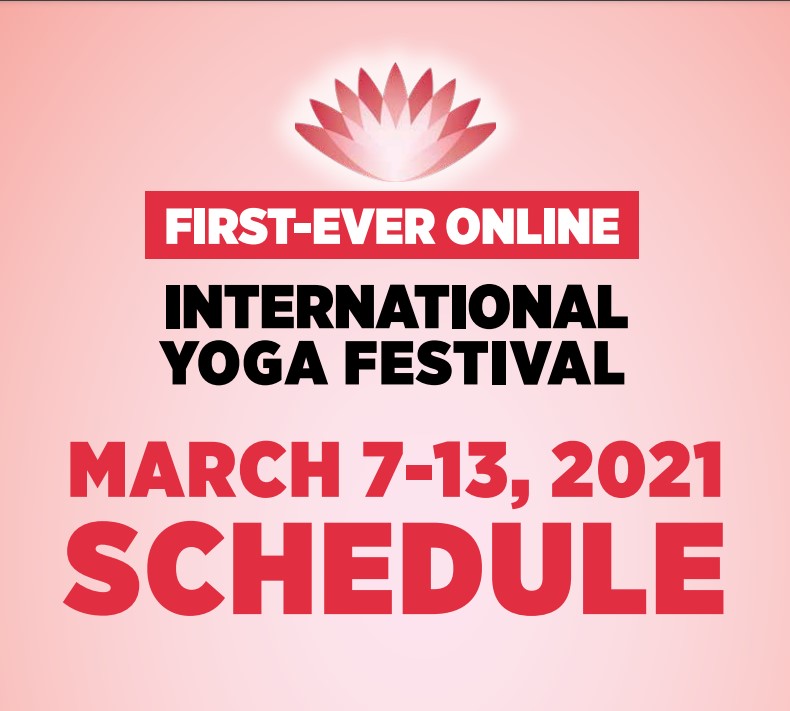 To see the Instagram feed you need to add your own API Token to the Instagram Options page of our plugin.